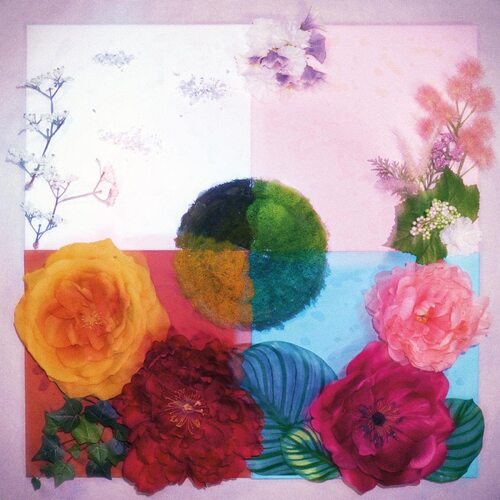 Buy vinyl:

'This record is a representation of everything that has led me to this point. It's been a long, bizarre path,' says Zenizen's Opal Hoyt of both her life and her journey to make this record. Like Peter and the Wolf, the Russian symphony Hoyt used as a creative framework, P.O.C (Proof of Concept) is a series of vignettes'the collection of which mirrors Hoyt's long journey, from her adoption in Alaska to her many moves between DC, Jamaica, Vermont, and New York.

Along this unconventional path, Hoyt met the talented cast of musicians who would go on support her in the recording of P.O.C: variegated bass by Jonathan Maron (Erykah Badu, D'Angelo); drums by Vishal Nayak (Nick Hakim, Empress Of); moments of magic on horns by Sly 5th Ave (Prince); guitars by Benamin (IGBO); intricate mixing by Nick Herrera (Hiatus Kaiyote), Benamin, and Jon Bap; with mastering by Heba Kadry and Davy Levitan. Then there's Hoyt herself, whose rich alto pierces through with poetic lyricism, supported by her contributions of Rhodes, synths, and sample arrangements (think: babbling brooks and birdsong). In other words, Hoyt isn't just a songwriter in the classic sense. She's also a skilled producer with an ear for excellent arrangements'the kind of musician who enjoys meandering and allowing her artistic vision to percolate. Likewise, P.O.C is a record that blooms in beauty over time'the kind of record that you can take anywhere in any season, as any version of yourself.

Side A:
01 - Intro
02 - Coming Home
03 - Aja
04 - Come Around
05 - Get Out
06 - Es Is (Protocol)

Side B:
01 - Berth
02 - How Hard
03 - Break (ft. Blvck Spvde)
04 - I Would (...but you want me down) (ft. Nappy Nina)
05 - Drought (ft. Helado Negro)
06 - Is It?