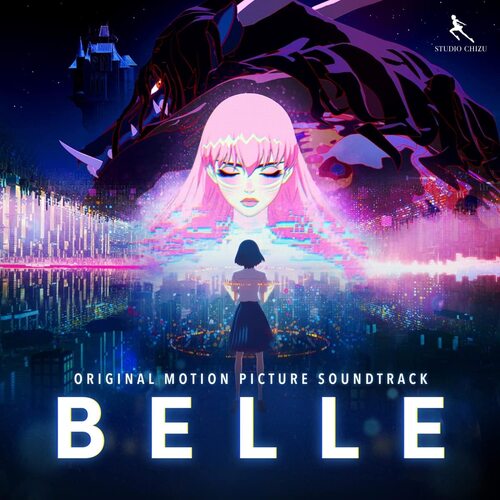 Various
Belle Soundtrack
(2xLP)
Ranging from anthemic pop ballads to emotionally-laden instrumentals, the Belle soundtrack includes original songs and score music written and arranged by Taisei Iwasaki, Ludvig Forssell and Yuta Bandoh for the anime epic directed by Academy Award®-nominated filmmaker Mamoru Hosoda. The vinyl edition of the soundtrack features a dazzling selection of original songs performed in the film by both Suzu and her virtual persona Belle (voiced by Kaho Nakamura), as well as additional English versions of four tracks performed by Kylie McNeill, who voices Belle in the English dubbed version of the film. The film's main theme "U" was written and performed by groundbreaking Japanese act millennium parade led by Daiki Tsuneta, and two of the songs and recurring themes throughout the film, "Lend Me Your Voice" and "A Million Miles Away" feature lyrics co-written by Mamoru Hosoda. From the celebrated Academy Award®-nominated director Mamoru Hosoda and Studio Chizu, creators of Mirai, Wolf Children, Summer Wars, and more, comes a fantastical, heartfelt story of growing up in the age of social media. The film was released in Japan shortly after it's critically-acclaimed world debut at the 2021 Cannes Film Festival, and was later released in the United States by GKIDS Films in January 2022. w This 2-LP release comes pressed on pink & blue "Pop Sensation" colored vinyl housed in a gatefold package including a 12" photo insert.
Tracklist:
1. Whispers - Kaho Nakamura
2. Slingshot - Taisei Iwasaki
3. Memories of a Sound - Taisei Iwasaki
4. Blunt Words - ermhoi
5. Gales of Song - Belle
6. Fleeting Days - Ludvig Forssell
7. Swarms of Song - Belle
8. Alle Psallite Cum Luya - Yoshimi Iwasaki
9. Fama Destinata - Belle
10. Dragon - Yuta Bandoh
11. Justin - Yuta Bandoh
12. Unveil - Yuta Bandoh
13. Digital Ripples - Ludvig Forssell
14. Dragon's Lair - Yuta Bandoh
15. Lend Me Your Voice - Kaho Nakamura
16. Social Warfare - Ludvig Forssell
17. Assault - Yuta Bandoh
18. Lend Me Your Voice - Belle
19. #UnveilTheBeast - Ludvig Forssell
20. Authority and Arrogance - Ludvig Forssell
21. Scorching the Facade - Yuta Bandoh
22. The Truth Obscured - Ludvig Forssell
23. Lend Me Your Voice - HANA
24. Distrust - Ludvig Forssell
25. A Million Miles Away - Belle
26. Pieces of the Puzzle - Ludvig Forssell
27. Faces in the Rain - Kaho Nakamura
28. Skies of Song - Ludvig Forssell, Kaho Nakamura
29. A Million Miles Away - Belle
30. U - millennium parade, Belle
31. Gales of Song - Belle
32. Lend Me Your Voice - Belle
33. A Million Miles Away Part 1 - Belle
Pre-order vinyl:
The official Android App for upcomingvinyl.com is now available for free on Google Play.
Vinyl & Turntable Accessories
More upcoming records