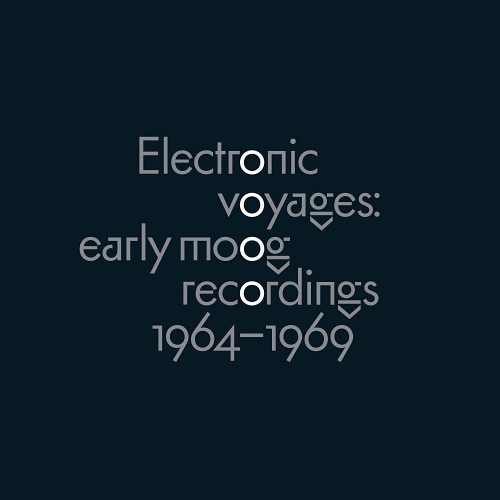 Various Artists
Electronic Voyages: Early Moog Recordings 1964-1969 / Various
In support of their forthcoming Bob Moog documentary Electronic Voyager, Waveshaper Media have produced a compilation LP of Moog recordings from the 1960s. The first compilation of it's kind, Electronic Voyages: Early Moog recordings 1964-1969 contains tracks by Robert Arthur Moog, Herbert Deutsch, Joel Chadabe, Lothar and the Hand People, Intersystems, Ruth White, Max Brand, and Paul Earls. All of these tracks, released here on vinyl in an edition of 1000 copies, have been scarcely heard and difficult to track down, with all but three of them previously unreleased on vinyl. Bypassing the Moog synthesizer's backseat appearance on key pop recordings by the likes of the Beatles, the Doors, and the Beach Boys, Electronic Voyages aims to highlight the diverse approach of 1960s musicians and composers who adopted the Moog as their primary instrument; these recordings all feature the Moog synthesizer front and centre. Beginning with an "audio letter" (The Abominatron) from Bob Moog to his musician-muse Herbert Deutsch, demonstrating some of the first Moog synthesizer prototype's capabilities, Electronic Voyages veers from avant-garde and electronic soundscapes, to psychedelic madness and summer-of-love pop. In the 1960s, the Moog synthesizer was a new, groundbreaking instrument, and it's use was completely uncharted territory. The pioneering use of the Moog on all of these recordings sounds fresh today - you can sense the wide-eyed exploratory delight unfolding, and the disparate results range from endearingly naive (Lothar and the Hand People, Paul Earls) to downright eerie (Ruth White, Intersystems). The musicians and composers behind these Electronic Voyages may have been among the first to adopt Moog synthesizers, but the fact that they so readily found within them expressivity, heart, and a means to translate their wondrous sense of discovery, speaks far more to Bob Moog's visionary invention and enduring legacy.
Tracklist:
1. Robert Arthur Moog - the Abominatron
2. Herbert Deutsch - Jazz Images
3. A Worksong and Blues
4. Joel Chadabe - Blues Mix
5. Lothar and the Hand People - Milkweed Love
6. Intersystems - Changing Colors
7. Ruth White - the Clock
8. Max Brand - Triptych
9. Paul Earls - Monday Music
Order vinyl:
The official Android App for upcomingvinyl.com is now available for free on Google Play.
Vinyl & Turntable Accessories
08 November 2019
/ More records