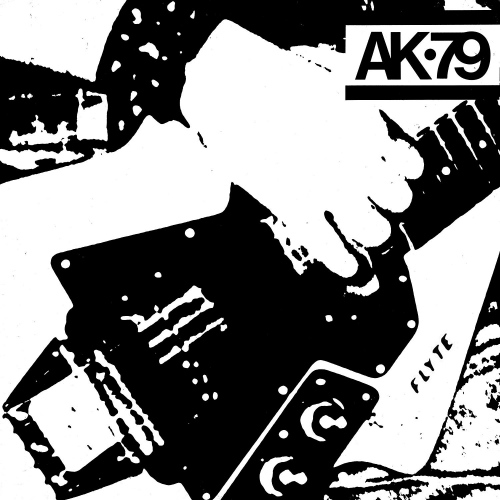 Various Artists
Ak79
(2xLP)
40th anniversary reissue / various
December 2019 marks the 40 year anniversary of an important record in our lives, AK79. Within the grooves of this historical landmark compilation lies a connection to our musical whakapapa as New Zealanders and music lovers. A defining record, having captured a raw snapshot of the punk subculture in Auckland during the late 70s, this much-loved compilation is a living, breathing statement of what came before today. To mark this very special occassion, Flying Nun Records pays tribute to those ragged and rambunctious years by presenting AK79 40th Anniversary Edition Reissue, due in-stores throughout New Zealand on December 13th. Presented in a myriad of forms; on limited edition red vinyl, standard black vinyl and CD, we can celebrate this iconic cornerstone of alternative kiwi rock history with this special anniversary edition. Featuring new liner notes written by Ripper Records' Bryan Staff, the 2019 reissue will feature all songs ever featured on anyversion of AK79 for a complete look at it's recorded history. About AK79Raw, unfiltered, shambolic madness. The vision to capture the Auckland scene began with Bryan Staff (Head of Ripper Records and Radio DJ at the time) who saw reason to capture the music coming out of the local punk venues of the time such as Windsor Castle and Zwines. Originally released by Ripper Records in December 1979, bands that featured on the original pressing included The Swingers, The Scavengers, The Primmers, Proud Scum, Toy Love and The Terrorways. The musical movement captured on record was an abrasive, empowered response to the overindulgent progressive rock and glam era of the 70s. The initial pressing, with it's iconic black and white cover designed by Terence Hogan was limited to 500 copies, to be later reissued on vinyl and cassette through CBS. During the 40 years since AK79's first release, the record took on a life of it's own. Those original 500 pressings became a rare and coveted collectors item, and somewhat of an "urban myth" on the vinyl market. So the story goes, when the original master recordings of AK79 were discarded in 1982, it only created further demand for this enigmatic record. Responding to the call, an expanded version of AK79 arose, released on CD by Simon Grigg and Roger Shepherd as a joint release by Propeller Records and Flying Nun Records in 1993. This time there were some late additions, including tracks from The Suburban Reptiles, The Spelling Mistakes, The Features and The Marching Girls, along with additional tracks from the original bands on the first pressing. This particular reissue was remastered and mixed by Grigg, and came bundled with additionalliner notes by Grigg, Staff and The Terrorways' own Kerry Buchanan. In November 2008, a bootlegged 2 LP version would come to life for a very special reunion gig in Auckland which involved The Scavengers, The Spelling Mistakes and the first performances from The Terrorways and Proud Scum since 1980 in a rare event. At the time, it was sold at the show with unreleased tracks and a 20-page booklet. Six years later, the AK79 compilation was honoured in it's many forms with the IMNZ Classic Record award, presented at the Taite Music Prize ceremony.40 years on, the spirit of the AK79 still packs a punch and the feeling captured in these recordings are as relevant as ever.
Tracklist:
1.Megaton
2.Coup D'etat
3.Routine
4.Mysterex
5.Never Been to Borstal
6.I Am a Rabbit
7.True Love (Scavengers Version)
8.Suicide
9.She's a Mod
10.Certain Sound
11.Funny Stories
12.Squeeze
13.Baby
14.You're Gonna Get Done
15.Toy Love Song
16.Saturday Night Stay at Home
17.Suicide 2
18.Short Haired Rock and Roll
19.City Scenes
20.Feel so Good
21.First in Line
22.Frogs
23.Victim
24.Hate Me Hate Me
25.True Love (Marching Girls Version)
Order vinyl:
The official Android App for upcomingvinyl.com is now available for free on Google Play.
Vinyl & Turntable Accessories
27 March 2020
/ More records