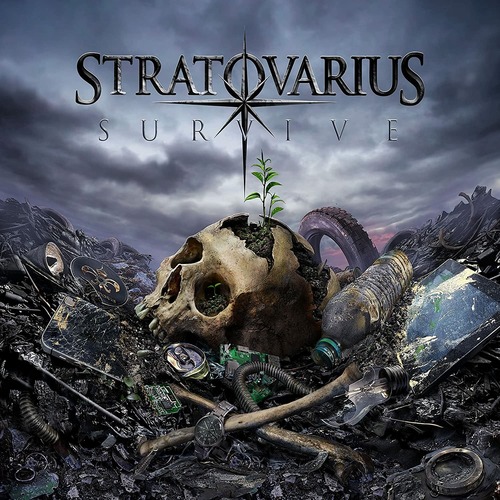 Buy vinyl:

Stratovarius – the Scandinavian flagship of Symphonic Metal and one of the most famous bands of their genre in the world, managed to establish themselves as one of the top names in the Metal scene and have since influenced bands all over the world.

The Finnish band gained international success with albums like 'Fourth Dimension' (1995), 'Episode' (1996) and their epic project 'Elements, Pt. 1' (a peak in their Progressive and Symphonic style of Power Metal) and 'Elements, Pt.2' - to name just a few of the band's milestones. In 2009 'Polaris' marked a fresh start for the band as guitarist and band leader Timo Tolkki left the band. Instead of being a difficult re-start, 'Polaris' showed Stratovarius in top form and perfectly able to captivate people all over the world: The album became a hell of a comeback and charted higher than the previous releases around the globe. Since then, Stratovarius continue to walk the path of success, inspiring fans and other bands, young and old, all over the world.

Seven years after the release of their last album "Eternal", Stratovarius once more prove their status as symphonic metal flagship and come back with a big bang.

Not only musically the band is once more at the pulse of time. The environment and humanity's future has always been an important and reoccurring theme in Stratovarius' music and so the title of the new album "Survive" as well as the accompanying artwork doesn't surprise - especially in the view of the current global situation.