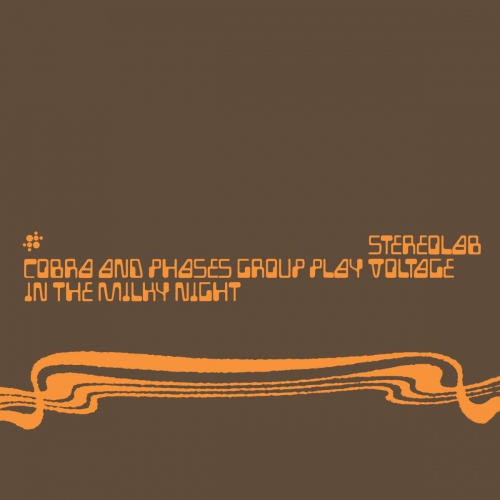 Stereolab
Cobra And Phases Group Play Voltage In The Milky Night Expanded Edition
September 6, 2019 sees the continuation of Stereolab's seven album reissue campaign when 1996's 'Emperor Tomato Ketchup', 1997's 'Dots and Loops' and 1999's 'Cobra and Phases Group Play Voltage in the Milky Night' are reissued, via Warp Records and Duophonic UHF Disks, as expanded and re-mastered editions on vinyl and compact disc. Each album has been re-mastered from the original 1/2'' tapes by Bo Kondren at Calyx Mastering and overseen by Tim Gane. Bonus material will include alternate takes, 4 track demos and unreleased mixes.These reissues follow 1993's 'Transient Random Noise-Bursts With Announcements' and 1994's 'Mars Audiac Quintet' which received Expanded Editions earlier in 2019.
Tracklist:
1.Fuses
2.People Do It All The Time
3.The Free Design
4.Blips Drips And Strips
5.Italian Shoes Continuum
6.Infinity Girl
7.The Spiracles
8.Op Hop Detonation
9.Puncture In The Radax Permutation
10.Velvet Water
11.Blue Milk
12.Caleidoscopic Gaze
13.Strobo Acceleration
14.The Emergency Kisses
15.Come And Play In The Milky Night
16.Galaxidion
17.With Friends Like These Pt. 2
18.Backwards Shug
19.Continuum (Unreleased Original Version)
20.Continuum Vocodered (Unreleased)
21.People Do It All The Time (Demo)
22.Op Hop Detonation (Demo)
23.The Spiracles (Demo)
24.Latin Cobra Coda (Demo)
25.Infinity Girl (Demo)
26.Blips, Drips & Strips (Demo)
27.Blue Milk (Demo)
28.Italian Shoes Continuum (Demo)
29.Come And Play In The Milky Night (Demo)
30.Strobo Acceleration (Demo)
31.Caleidoscopic Gaze (Demo)
32.Galaxidion (Demo)
Order vinyl:
The official Android App for upcomingvinyl.com is now available for free on Google Play.
Vinyl & Turntable Accessories
13 September 2019
/ More records