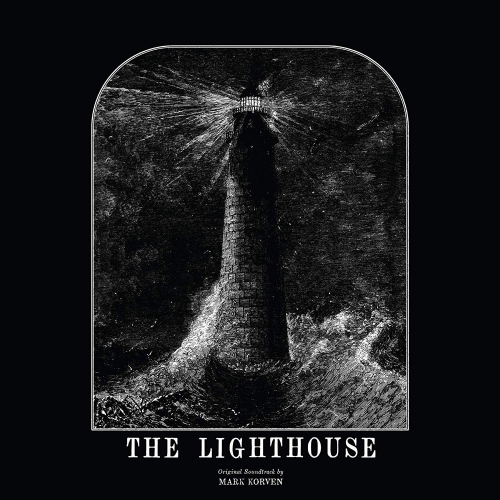 Mark Korven
The Lighthouse
Composer Mark Korven and I developed a shorthand working together on The Witch. This made collaborating on The Lighthouse an incredibly enjoyable process. But it was not without it's many challenges. Originally, I wanted a score with no strings at all. The Witch soundtrack was so string-prominent that I wanted a full departure. I only wanted horns, pipes, conch shells, concertina - things that sounded like the sea - or the lighthouse station's ominous foghorn. It would be a minimalist aleatoric soundtrack with a nod to sea shanties and ancient Greek music. As Mark and I embraced the sound of big brass sections, it quickly became a maximalist aleatoric soundtrack. From the beginning, Mark thought that we might need some string textures to tell the story and that I was being foolhardy. As usual, he was right, but it took some time for me to hear that I was wrong. We eventually set up an experimental session with a cellist and a double bass player to create some strange, otherworldly sounds to use in moments of high tension, rather than relying on the tried and true Penderecki-esque string rises of horror cinema (although we still use a couple). These strings would be obscured and camouflaged. I was fine with that. To create the ethereal and monstrous sounds of the light itself, Mark experimented with the waterphone, glass harmonica, his famous Apprehension Engine - as well as friction mallets drawn across cymbals, wood, and glass. This beautiful work of Mark's, combined with Damian Volpe's sound design, does so much to convey the inner world of Rob and Willem's characters.
Tracklist:
1. Arrival
2. Sonovabitch
3. Cistern / Old on Lens
4. Swab Dog Swab / Seagull / Winslow's Story
5. Curse Your Name / Dirty Weather
6. Murder / Mermaid / Heavy Labour
7. Stranded
8. The Sea King's Fury
9. Mermaid Lust / Stabbing the Charm
10. Why'd Ya Spill Your Beans?
11. Filthy Dog
12. The Light Belongs to Me
13. Into the Light
Order vinyl:
The official Android App for upcomingvinyl.com is now available for free on Google Play.
Vinyl & Turntable Accessories
18 October 2019
/ More records