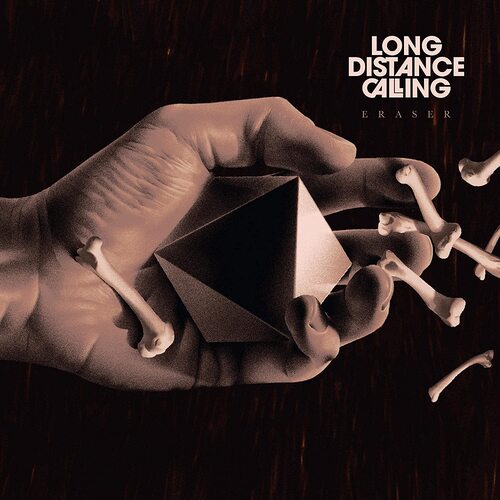 Buy vinyl:

For 16 years now, the Germany based four-piece LONG DISTANCE CALLING is famed for its weightless yet massive music, yielding seven full-length records and countless absorbing live shows all over Europe.

The band brings the tradition of great progressive rock to a new generation of fans who refuse to consume fast food music, and has become a modern benchmark for imaginative, progressive and proudly eccentric heavy (and not so heavy) music.

Their eighth album is titled "Eraser": a direct and heartfelt tribute to the gradual erosion of nature at the hands of mankind. It is dedicated to the world's endangered species, with each song representing one particular organism facing extinction. Immersive, progressive and endlessly inventive, "Eraser" is another self-evident career peak from these dedicated musical mavericks.