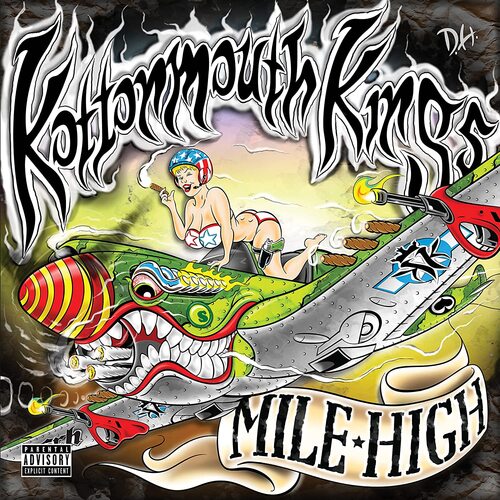 Buy vinyl:

For the first time ever on vinyl - the soaring 2012 album from hip hop collective Kottonmouth Kings! This is the 12th studio album from the group and features guest appearances from likeminded alt-hip hop group Twiztid as well as Mickey Avalon, Saint Dog, Jahred of (he'd) p.e. and more! Includes the entire album on 2LPs in a full-color gatefold jacket!
Tracklist:
1. Pound 4 Pound

2. Hold It in

3. Roll Us a Joint

4. Get Some

5. Packin' the Goods

6. Kottonmouth Bitch

7. Get Out the Way Feat. Saint Dog

8. Boombox

9. Green Dreams (Mile High)

10. Bounce

11. High Haters

12. Honey Dip Feat. Mickey Avalon

13. Mr. Cali Man Feat. Saint Dog & Ceekay Jones

14. Watch Out Feat. Twiztid

15. This Addiction

16. End of Rope Feat. Jared Gomes (Of Hed Pe)

17. Judgement Day Feat. Saint Dog

18. Fight for Your Life

19. Judgement Day (Alternate Version Feat. Swollen Members)

20. Rock Star

21. "