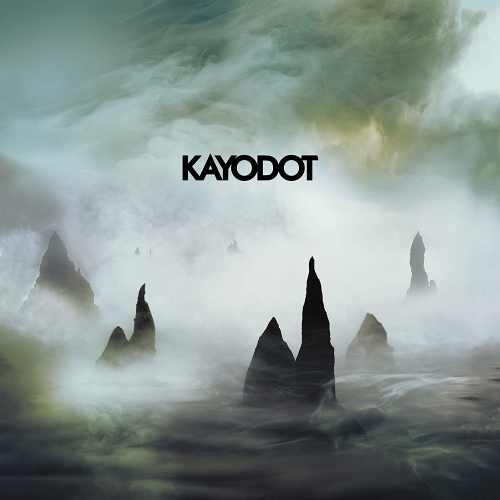 Kayo Dot
Blasphemy
LP (180g vinyl, black) incl. Printed inner sleeve and protection sleeve. Kayo Dot, the endlessly eclectic project, spearheaded by composer and producer Toby Driver, was formed in 2003 by the members of the legendary aethereal metal band, Maudlin of the Well, marking a giant-inspired evolutionary leap. Since then, Kayo Dot's muse has shown it's face through slow and massive cascades of guitars and violins, and soundscapes spanning from "Bitches Brew"-inspired tripped-out goth fusion to hyper-fast, angular and atonal suicidal black metal. Kayo Dot's members and collaborators come from a huge range of backgrounds; DIY punk kids to the most erudite conservatory-educated New York performing musicians. Driver's list of collaborators includes names like Randall Dunn (Wolves In The Throne Room, Myrkur, Sunn 0))), Secret Chiefs 3 (Trey Spruance of Mr. Bungle), John Zorn, and G. Stuart Dahlquist (Burning Witch, Asva), among many others. The diversity of musicians feeds Kayo Dot's ability to wind, twist, and leave you wanting with no ceiling on how it will evolve, while creating sounds that are both timeless and contemporary. Now fifteen years on, Kayo Dot's new album, "Blasphemy", is once again based on an allegorical story by Jason Byron. It explores greed, especially politically, and surrounds three characters on their search for treasures; only to be destroyed by the very treasure they sought - a sleeping girl with terrible power named Blasphemy. Produced by Randall Dunn (who helmed Kayo Dot's "Hubardo", "Coyote", and "Blue Lambency Downward"), is Kayo Dot's most forthright statement ever; directly confronting the world at-hand, foregoing the encouraged escapism found ubiquitously throughout the rest of Kayo Dot's catalogue, and embracing the perspective a band in such a rare position as this can bring. Much more energetic than the ebb and flow of 2003's "Choirs of the Eyes", while embracing the multi-instrumentalist soundscapes painted with strings and horns on albums such as "Dowsing Anemone with Copper Tongue" (2006), channeling the playfulness of 2010's "Coyote". Pulling from elements of black metal, jazz, pop and Driver's own wild sonic concoctions, Kayo Dot is constantly evolving.
Tracklist:
1.Ocean Cumulonimbus
2.The Something Opal
3.Lost Souls on Lonesome's Way
4.Vanishing Act in Blinding Gray
5.Turbine, Hook, and Haul
6.Midnight Mystic Rise and Fall
7.An Eye for a Lie
8.Blasphemy: A Prophecy
Order vinyl:
The official Android App for upcomingvinyl.com is now available for free on Google Play.
Vinyl & Turntable Accessories
13 September 2019
/ More records