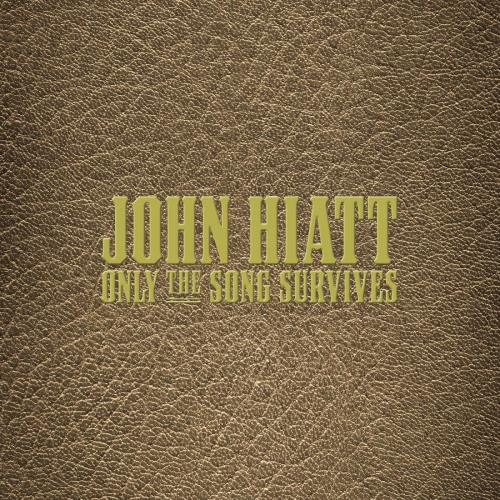 John Hiatt
Only The Song Survives
(15xLP)
Only The Song Survives is the definitive collection of John Hiatt's musical output spanning two decades of releases on New West Records. The vast box set includes eleven albums, spread across fifteen long play records, all pressed on high quality 180g vinyl. Four releases - Crossing Muddy Waters (2000), The Tiki Bar Is Open (2001), Beneath This Gruff Exterior (2003) and Master Of Disaster (2005) - have been remastered for vinyl and pressed on wax for the very first time. The box set's 48-page book is autographed by John Hiatt and features rare photos, testimonials, essays and insights from many of Hiatt's co-conspirators throughout his career - from Ry Cooder, Steve Earle, Sonny Landreth, Patterson Hood, Luther Dickinson, Rodney Crowell, James McMurtry and more.
Tracklist:
1.Lincoln Town
2.Crossing Muddy Waters
3.What Do We Do Now?
4.Only The Song Survives
5.Lift Up Every Stone
6.Take It Down
7.Gone
8.Take It Back
9.Mr. Stanley
10.God's Golden Eyes
11.Before I Go
12.Everybody Went Low
13.Hangin' 'Round Here
14.All The Lilacs In Ohio
15.My Old Friend
16.I Know A Place
17.Something Broken
18.Rock Of Your Love
19.I'll Never Get Over You
20.The Tiki Bar Is Open
21.Come Home To You
22.Farther Stars
23.Uncommon Connection
24.How Bad's The Coffee
25.The Nagging Dark
26.My Baby Blue
27.My Dog And Me
28.Almost Fed Up With The Blues
29.Circle Back
30.Window On The World
31.Missing Pieces
32.Fly Back Home
33.The Last Time
34.The Most Unoriginal Sin
35.Master Of Disaster
36.Howlin' Down The Cumberland
37.Thunderbird
38.Wintertime Blues
39.When My Love Crosses Over
40.Love's Not Where We Thought We Left It
41.Ain't Ever Goin' Back
42.Cold River
43.Find You At Last
44.Old School
45.Back On The Corner
46.Icy Blue Heart
47.Loving A Hurricane
48.When You Hold Me Tight
49.Your Dad Did
50.Straight Outta Time
51.Memphis In The Meantime
52.Something Wild
53.Have A Little Faith In Me
54.Buffalo River Home
55.Thing Called Love
56.Angel
57.Tennessee Plates
58.Slow Turning
59.Perfectly Good Guitar
60.Old Days
61.Love You Again
62.On With You
63.Hurt My Baby
64.What Love Can Do
65.Ride My Pony
66.Cherry Red
67.Our Time
68.Two Hearts
69.Same Old Man
70.Lets Give This Love A Try
71.The Open Road
72.Haulin'
73.Go Down Swingin'
74.Like A Freight Train
75.My Baby
76.Homeland
77.Wonder of Love
78.What Kind Of Man
79.Movin' On
80.Fireball Roberts
81.Carry You Back Home
82.Damn This Town
83.'Til I Get My Lovin' Back
84.I Love That Girl
85.All The Way Under
86.Don't Wanna Leave You Now
87.Detroit Made
88.Hold On For Your Love
89.Train To Birmingham
90.Down Around My Place
91.Adios To California
92.When New York Had Her Heart Broke
93.We're Alright Now
94.Bite Marks
95.It All Comes Back Someday
96.Wood Chipper
97.My Business
98.I Just Don't Know What To Say
99.I Know How To Lose You
100.You're All The Reason I Need
101.One Of Them Damn Days
102.No Wicked Grin
103.Give It Up
104.Blues Can't Even Find Me
105.Long Time Comin'
106.Face Of God
107.Marlene
108.Wind Don't Have To Hurry
109.Nobody Knew His Name
110.Baby's Gonna Kick
111.Nothin' I Love
112.Terms Of My Surrender
113.Here To Stay
114.Old People
115.Come Back Home
116.Cry To Me
117.All The Way To The River
118.Aces Up Your Sleeve
119.Poor Imitation Of God
120.Nothing In My Heart
121.Over The Hill
122.Outrunning My Soul
123.Hide Your Tears
124.The Odds Of Loving You
125.One Stiff Breeze
126.Robber's Highway
Order vinyl:
The official Android App for upcomingvinyl.com is now available for free on Google Play.
Vinyl & Turntable Accessories
06 December 2019
/ More records