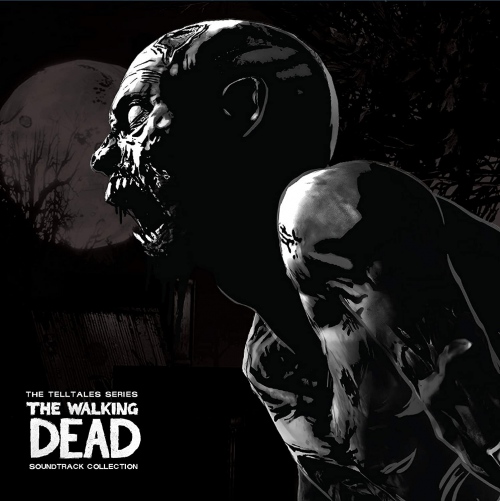 Jared Emerson-Johnson
The Walking Dead: The Telltale Soundtrack
(4xLP)
The BAFTA award-nominated soundtrack for all 4 seasons of the award-winning game series.Each disc includes a selection of the best songs, with over 70 total for the combined set.The Walking Dead OST was composed by Jared Emerson-Johnson, who has composed soundtracks for over 30 games including Sam & Max, Star Wars: The Old Republic, The Wolf Among Us, Tales From the Borderlands, Batman: The Telltale Series in addition to TWDG.
Tracklist:
1. A1 Clementine Suite
2. A2 Terror Mysterious
3. A3 Fathers and Sons
4. A4 Family Ties
5. A5 Lights Out
6. A6 Division
7. A7 Bitter Revenge
8. B1 Long Road Ahead
9. B2 Training Clementine
10. B3 Refractions
11. B4 Dark Rooms
12. B5 No Time Left
13. B6 What a View
14. B7 Passages
15. B8 the Gauntlet
16. B9 Prison Bus
17. B10 Escape in the Car
18. B11 Flashlights
19. B12 Hiding in the Corn
20. B13 Go Fish
21. C1 Truck Stop
22. C2 Solitude
23. C3 Wandering
24. C4 Scavenging Survival
25. C5 Bound for Glory
26. C6 Finding Food
27. C7 the Valley of the Shadow
28. C8 All That Remains
29. C9 My Name Is Clementine
30. C10 Standoff
31. C11 Sarah's Song
32. C12 Snooping Stranger
33. C13 Moonstar Lounge
34. C14 Carver
35. D1 Escape Plans
36. D2 Carver's Cruelty
37. D3 Stay or Go
38. D4 Jane
39. D5 Fireside
40. D6 Auto Repair
41. D7 Jane Worries
42. D8 Clem Awake
43. D9 Snowbound
44. D10 the End of It All
45. E1 a New Frontier Opening Titles
46. E2 Whispers from the Past
47. E3 a New Frontier
48. E4 Kate
49. E5 Above the Law Opening Titles
50. E6 David the Father
51. E7 David's Plan
52. F1 David's Dilemma
53. F2 Revenge or the Deal
54. F3 Dominoes
55. F4 Kate's Regrets
56. F5 Brother, Father, Husband, Son
57. F6 Beyond the Frontier
58. G1 Done Running
59. G2 Alvin Junior
60. G3 Ericson's
61. G4 Violet
62. G5 Plans Change
63. G6 Aj
64. G7 the Raiders
65. G8 Lilly Returns
66. G9 McCarroll Ranch
67. H1 Louis
68. H2 Minerva
69. H3 the Chimes
70. H4 James
71. H5 the Parable of the Twins
72. H6 Angry Aj
73. H7 Thank You
Order vinyl:
The official Android App for upcomingvinyl.com is now available for free on Google Play.
Vinyl & Turntable Accessories
27 March 2020
/ More records