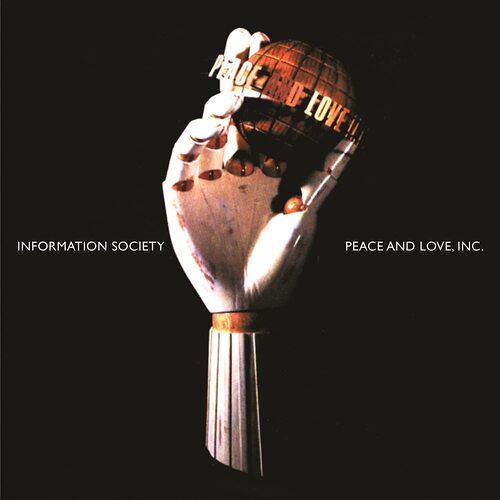 Information Society
Peace & Love, Inc. - 30Th Anniversary
(2xLP)
I n f o r m a t i o n S o c i e t y - P e a c e a n d L o v e, I n c. (3 0 t h A n n i v e r s a r y) [ R e l e a s e d a t e : 1 0 / 2 8 / 2 2 ]Peace and Love, Inc, the fourth album from Information Society is celebrating it's 30th anniversary, which was initially released onOctober 26, 1992. The track "300bps N, 8, 1 (Terminal Mode Or Ascii Download)" is actually a text file encoded as modem tones.When decoded, the content is a tale by Kurt Harland about a bizarre but purportedly true event that took place when the band wasplaying in the city of Curitiba, Brazil. The title track, which hit #10 on the Dance Chart, takes aim at corporate culture and blindconformity but the band envisions themselves as one that sells peace, love and truth.
Tracklist:
1. A1 Peace & Love, Inc
2. A2 Going, Going, Gone
3. A3 to the City
4. A4 Made to Be Broken
5. B1 Still Here
6. B2 1,000,000 Watts of Love
7. B3 Where Would I Be Without Ibm
8. B4 to Be Free
9. C1 If It's Real
10. C2 Crybaby
11. C3 Where the I Divides
12. C4 Strength
13. D1 Going, Going, Gone (Saber Vocal Mix)
14. D2 Going, Going, Gone (Mindwarp Mix)
15. D3 Peace & Love, Inc. (Passion Mix)
16. D4 Peace & Love, Inc. (Disco Mosh Pit Mix)
Pre-order vinyl:
The official Android App for upcomingvinyl.com is now available for free on Google Play.
Vinyl & Turntable Accessories
More upcoming records