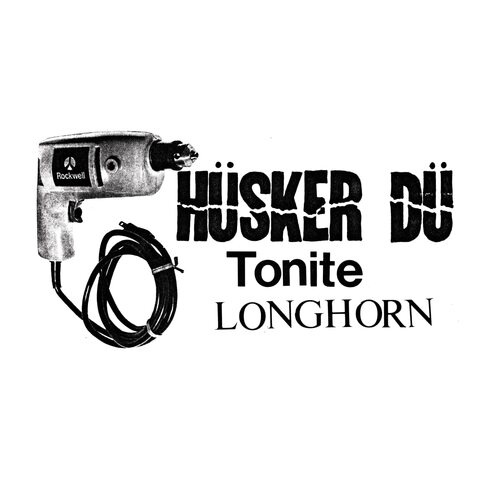 Buy vinyl:

A 2xLP set of rare, early Hüsker Dü live recordings, featuring original flyers and artwork. Drawn from the historical Hüsker Dü recording archives compiled by Terry Katzman, this double disc live set is an essential companion piece to the band's Savage Young Du Box Set.

While the SYD release principally featured studio demos, the 28 tracks presented on Tonite Longhorn are the time machine that vividly thrusts the listener straight back to Hüsker Dü's embryonic unsheathing on stage. Side A dates to July 1979. Side B gives us a full year's evolution to July 1980, while Sides C and D land the listener in September 1980.

Perhaps 120 people in total saw these three Longhorn performances; until now, a handful at most have heard the playbacks. So, rare and fresh, it's all here: the songs, the driven performances, the small club intimacy of being in front of select friends, fans, and peers, with one fair shot at getting it right. These four sides compellingly document that you can't doubt that they did.