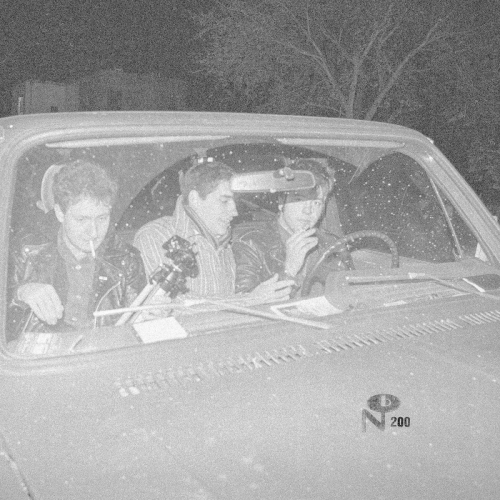 Husker Du
Savage Young Dü
(4xLP)
Tracklist:
1.Do You Remember? (Demo)
2.Sore Eyes (Demo)
3.Can't See You Anymore (Demo)
4.Picture of You (Demo)
5.The Truth Hurts (Demo)
6.Do the Bee (Demo)
7.Nuclear Nightmare (Demo)
8.All I've Got to Lose Is You (Demo)
9.Chinese Rocks (Rehearsal)
10.Uncle Ron (Rehearsal)
11.Data Control (Rehearsal)
12.Insects Rule the World (Live)
13.You're Too Obtuse (Live)
14.Outside (Live)
15.Sexual Economics (Live)
16.What Went Wrong (Live)
17.Statues
18.Amusement
19.Writer's Cramp
20.Let's Go Die
21.Walk Within the Wounded (Live)
22.Industrial Grocery Store (Live)
23.Drug Party (Live)
24.Call on Me (Live)
25.Termination (Live)
26.I'm Tired of Doing Things Your Way (Live)
27.Stick It to Me (Live)
28.Wheels (Live)
29.All Tensed Up (Live)
30.Don't Try to Call (Live)
31.I'm Not Interested (Live)
32.Guns at My School (Live)
33.Push the Button (Live)
34.Gilligan's Island (Live)
35.MTC (Live)
36.Don't Have a Life (Live)
37.You're Naive (Live)
38.Strange Week (Live)
39.Big Sky (Live)
40.Ultracore (Live)
41.Let's Go Die (Live)
42.Won't Say a Word (Live)
43.Don't Try It (Live)
44.Private Hell (Live)
45.Diane (Live)
46.Sex Dolls (Live)
47.In a Free Land
48.What Do I Want?
49.I.C.
50.Target (In a Free Land Session)
51.Signals from Above (In a Free Land Session)
52.From the Gut
53.Blah, Blah, Blah
54.Punch Drunk
55.Bricklayer
56.Afraid of Being Wrong
57.Sunshine Superman
58.Signals from Above
59.Everything Falls Apart
60.Wheels
61.Target
62.Obnoxious
63.Gravity
64.Do You Remember? (Live)
65.Travel in the Opposite Car (Live)
66.It's Not Funny Anymore (Live)
67.Real World (Live)
68.Out on a Limb (Live)
69.It's Not Fair (Live)
Order vinyl:
The official Android App for upcomingvinyl.com is now available for free on Google Play.
Vinyl & Turntable Accessories
10 November 2017
/ More records