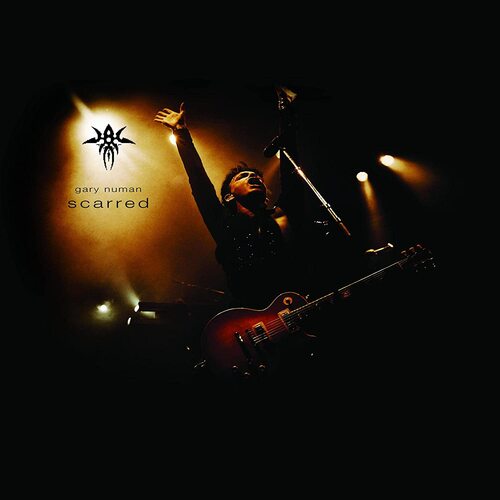 Buy vinyl:

"Scarred" is a live album recorded during the 2002 performances at the legendary "Brixton Academy" in London.

The selection of songs covers a large part of his career to date, so in addition to hits such as "Pure", "Cars", "Are 'Friends' Electric?", the two previously released studio albums "Exile" and "Pure" are extensively covered.

On this album, you experience an impulsive, vocally confident Gary Numan, a band that plays together superbly and a euphoric audience that is under the spell of this exceptional musician.
Tracklist:
1. Intro

2. Pure

3. Me, I Disconnect from You

4. The Angel Wars

5. My Jesus

6. Films

7. Magic

8. RIP

9. Cars

10. Metal

11. Little Invitro

12. Down in the Park

13. This Wreckage

14. Dead Heaven

15. I Can't Breathe

16. Are 'Friends' Electric?

17. A Prayer for the Unborn

18. Listen to My Voice

19. Replicas

20. Observer

21. Dance

22. Tracks