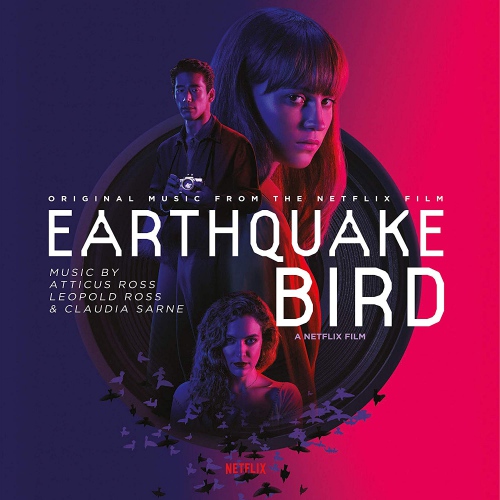 Earthquake Bird / O.s.t.
Earthquake Bird (Original Soundtrack)
Invada Records release the Score to Netflix's "Earthquake Bird" by Atticus Ross (Oscar Winner/The Social Network, Grammy Winner/The Girl with the Dragon Tattoo), Leopold Ross and Claudia Sarne (The Book of Eli). As well as the original score, the album features two new exclusive recordings by multi platinum selling J Pop artist Crystal Kay, a cover of Yoko Ono's "Walking On Thin Ice", and the song "Shine On". Directed by Wash Westmoreland (Colette, Still Alice, The Last Of Robin Hood, Quinceañera), the thriller is based on Susanna Jones' novel of the same title and tells the story of young female expat who is suspected of murder after her friend goes missing in the wake of a tumultuous love triangle with a local photographer.
Tracklist:
1. As Far As I Could
2. Separate, in Between
3. Aperture Shut
4. Death Follows Me
5. Kettle
6. Obscura
7. Culmination
8. Reflection
9. Bathed in Red Light
10. Circles of Confusion
11. Walking on Thin Ice
12. Exposed
13. Niigita Okesa
14. Kanji
15. Shine on
Order vinyl:
Vinyl & Turntable Accessories
17 January 2020
/ More records