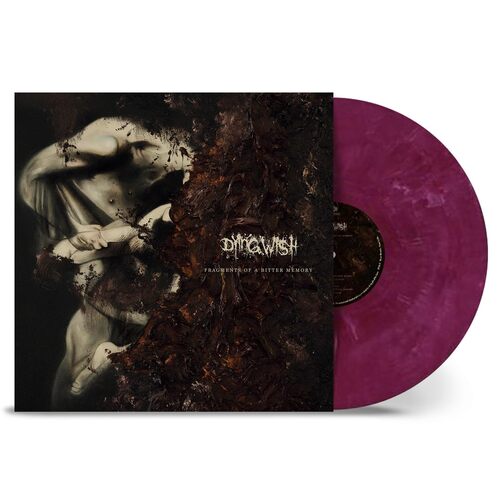 Buy vinyl:

Equality, dignity, and self-determination are enduring themes in this music, a spirit more vital than ever. In less than two years after their formation, DYING WISH was anointed by the extreme metal press as one of 5 Bands You Need To Know (Revolver) and a Band To Watch In 2020 (Dead Press). Following many successful tours, DYING WISH hunkered down in their native Portland, Oregon, to compose their debut full-length Fragments Of A Bitter Memory for SharpTone Records. As Brooklyn Vegan observed, "they do metalcore in a way that's darker and more menacing than a lot of their peers," and yet, "they could be the biggest band in the world when they let their [more melodic] side shine through." If the band summon the energy they've demonstrated at DIY festivals and shows up and down the West Coast, the album is destined to be a ripper.
Tracklist:
1. Cowards Feed, Cowards Bleed

2. Hollowed By Affliction

3. Innate Thirst

4. Severing the Senses

5. Fragments of a Bitter Memory

6. Cold Hearts in Bloom

7. Until Mourning Comes

8. Now You'll Rot

9. Blood Laced Misery

10. Enemies in Red

11. Drowning in the Silent Black"