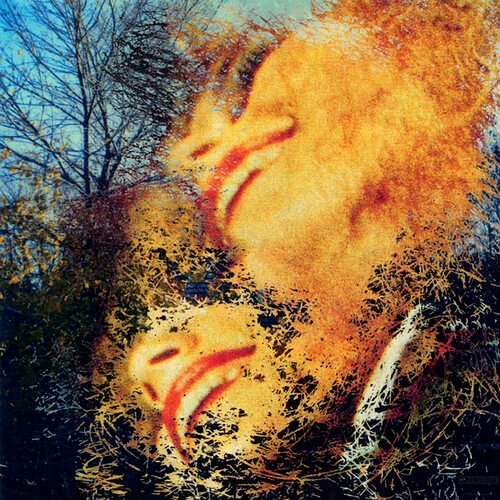 Breathless
See Those Colours Fly
Dreamlike and Hallucinogenic, a hazy luminosity billows from every pore of Breathless' forthcoming album See Those Colours Fly. The music of Dream-Pop Melancholics, Breathless has never been the sort to be hurried - after all, See Those Colours Fly, mixed by Kramer, is only their third new release this century. But while progress on the group's eighth album was unavoidably delayed by a stroke of cruel misfortune - not to mention the realities of the global pandemic - the finished work is one of their finest, brimming with melody, transfigured by it's long period of gestation and the changes fate imposed on their creative process. The songs of See Those Colours Fly possess a hallucinogenic and dreamlike quality - coloured by ineffable magic but always guided by hooks. The album is firmly in the grand tradition of Breathless music - epic, ethereal, otherworldly - but there's an economy to these dulcet visions, their hunger for wide-open sounds tempered by a discipline, a commitment to the song. The result is perhaps the most perfectly distilled album of the group's career. One of the most potent elements of the album comes from outside of the core trio. Breathless first collaborated with Kramer - the New York polymath behind such legendary underground groups as Bongwater, B.A.L.L., Shockabilly and Dogwater, and whose production work has proved an essential component within works by artists like Galaxie 500, Low and Royal Trux - a decade ago, when he mixed three tracks from Green To Blue. "It turned out brilliantly," says Ari, "so we decided to take a leap of faith and trust him to mix the whole album." Ari says. "It was like he could see inside my head, and he could hear how, if I had the technical ability, I would make the album sound. It's like he has super-powers! Breathless are: Dominic Appleton: Vocals and Keyboards Gary Mundy: Guitar Ari Neufeld: Bass, Guitar, E Bow, Drum and Synthesizer Programming
Tracklist:
1. Looking for the Words
2. The Party's Not Over
3. My Heart and I
4. We Should Go Driving
5. Let Me Down Gently
6. The City Never Sleeps
7. Somewhere Out of Reach
8. So Far from Love
9. I Watch You Sleep
Order vinyl:
The official Android App for upcomingvinyl.com is now available for free on Google Play.
Vinyl & Turntable Accessories
More upcoming records