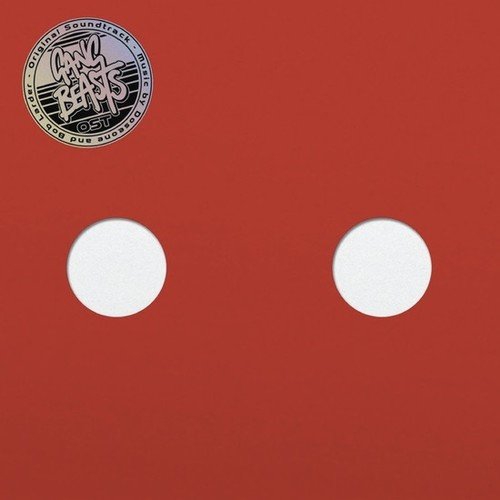 Bob Doseone
Gang Beasts Original Soundtrack
Double vinyl LP pressing. The soundtrack to Gang Beasts is a whomping, synthy, neon laser fantasy thrill/chill ride. Musically, it wobbles just like the gelatinous fighters in-game - vacillating between bass heavy, dance party bounty and electric rock riffs. When married with 4-player frenzy, it's motivating and energetic - a perfect compliment to the on-screen action. Blasting this record outside of gameplay, however, is an entirely new sensation designed to take full advantage of your living room speaker set up. You'll feel beat-drenched thumps in your chest, yet at the same time, be awash in a soothing trance of relaxation. To be clear: doseone & Bob Larder have crafted one of the coolest, sickest vibe-setting album experiences in gaming history. Period.
Tracklist:
1.Gang Beasts Days 02:31
2.Containers of Joy 02:51
3.Subway Sly 02:46
4.Wheel II Electric Boogaloo 03:05
5.Chutes Ahoy 03:01
6.Cooling Dawn 02:45
7.Gondola Getdown 02:38
8.Buoy Beautiful 02:42
9.Fans Forever 02:59
10.Grind on 02:36
11.Trucks Thump 02:24
12.Blimp Flip 02:39
13.Incinerator Sonata 03:11
14.Girders Edge 02:52
15.Beef City 03:21
16.Billboard Bash 03:27
17.Rooftop Viewtiful 03:22
18.Ring Rumble 02:42
19.Elevators Impossible 02:38
20.Hotdog Heaven 03:05
21.Lighthouse Lovely 03:23
22.Gang Beasts Nights 02:45
23.Containers Bang 02:46
24.Subway Air 02:45
25.Wheel Real 03:05
26.Chutes Loose 03:01
27.Cooling Out 02:46
28.Gondola Dive 02:39
29.Buoy Bounce 02:42
30.Fans Glam 02:59
31.Grind Grind Grind 02:36
32.Trucks Twang 02:24
33.Blimp Drift 02:41
34.Incinerator Suite 03:12
35.Girders Wild 02:52
36.Beef City Hustle 03:23
37.Billboard Banger 03:27
38.Rooftop Romp 03:22
39.Ring Rocker 02:42
40.Elevators Action 02:38
41.Hotdog Hop 03:05
42.Lighthouse Leap 03:24
Order vinyl:
The official Android App for upcomingvinyl.com is now available for free on Google Play.
Vinyl & Turntable Accessories
10 August 2018
/ More records