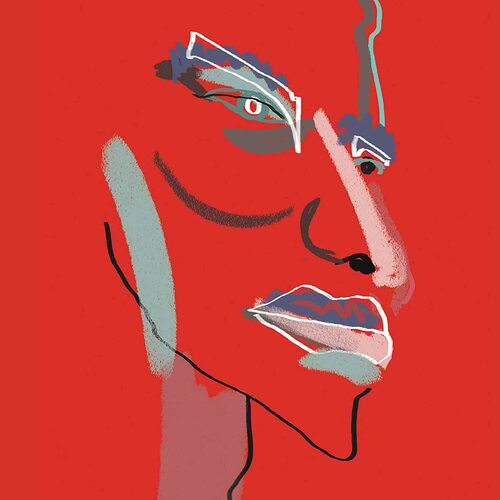 Authentically Plastic
Raw Space
"RAW SPACE" is rooted in chaos and chance, sensuality and intensity - it's an album that's able to sound alarmingly freeform and tightly controlled simultaneously. Already established as a genre-disrupting DJ, and even dubbed "demon of the Nile" by Ugandan politicians after an exuberant performance at Nyege Nyege festival in September 2019, Kampala-based sonic hypnotist Authentically Plastic brings a digger's literacy, an activist's intent, and an artist's playfulness to their jagged debut album. As both a DJ and a producer, Authentically Plastic is drawn to the idea of chance as a creative tool - to push against the idea of the all-knowing genius, and approach artistry instead as a facilitator, unraveling parallel mismatched rhythmic events. Their musical process is to start with chaos, then attempt to mold those fleshy structures into polyrhythmic mutations, pulling influence from East Africa's innovative musical landscape and augmenting it with an exploratory sense of surrealism. On opening track 'Aesthetic Terrorism', rough-hewn industrial rhythms chug mechanically against course, dissonant synth blasts and acidic arpeggios. There's a faint sparkle of Detroit's chrome-plated Afro-futurism, but bathed in neon light, reflecting Africa's contemporary electronic revolution. Authentically Plastic's productions have a sense of thematic coherence, but their myriad influences are torched into cinders, leaving inverse impressions and ghost rhythms: the tuned overdriven clatter of 'Anti-Fun' echoes Ugandan kadodi modes, yet simultaneously mirrors the rugged out-zone grit of Container or Speaker Music; standout centerpiece 'Buul Okyelo' meanwhile is as rhythmically cross-eyed as Slikback or Nazar, but juxtaposes kinetic dancefloor thumps with chaotic microtonal ritual cycles. Writing "RAW SPACE", Authentically Plastic found themselves fascinated by sonic flatness. They realized that in Western art, there's an obsession with depth of field that carries into music, robbing it of intensity. The album is an example of the power that can be reclaimed when you let go of depth, letting sounds rub together carnally and spawn something fresh and unexpected.
Tracklist:
1. Aesthetic Terrorism
2. Anti-Fun
3. Paranoid Intuition
4. Spine Jolt
5. Buul A'nyich
6. Sakata
7. Instigator Barbie
8. Buul Okyelo
9. Chaosmos
Order vinyl:
The official Android App for upcomingvinyl.com is now available for free on Google Play.
Vinyl & Turntable Accessories
More upcoming records