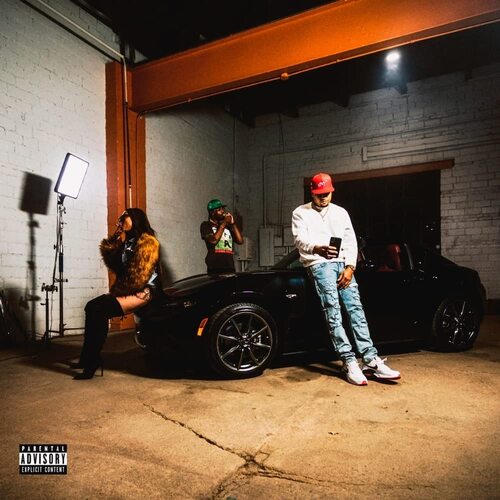 Abe / Tully C. Linx
The World Famous La Familia Forever
The World Famous La Familia Forever is the powerful sophomore effort from Abe Linx & Tully C., two incredibly gifted emcees who have crafted a contender for the best release of 2022. Across this EP's 10 tracks, the Indianapolis-repping duo showcase their worldview, dig into their personal histories, and firmly plant themselves on the hip-hop map. And as Abe Linx spits on the stunning track "WORLDWIDE": "Who the f*ck gon' tell me different?" In addition to the passion of Abe Linx & Tully C. and their collaborators, TWFLFF stands on it's own because it is just so sonically engaging. The production is equally crunchy and fascinating, because it flirts with sounds crafted by legends without sounding dated. This is timeless, raw hip-hop helmed by two talented rappers and their favorite producers like Nomstks & AWSME J, as well as longtime collaborators Baleboy Geechie & DJ GB. You can tell that Abe & Tully took their time with these songs, meticulously piecing them together in the two years since their previous release. Each cut moves seamlessly into the next, bringing that special kind of cohesion. Just listen to how "RABIES" moves into "400MPH (skit)" and then "SKYSCRAPER," a brilliant slice of showin'-out rap elegance. While there are only three guest features on the project, they're used to great effect and make as much of an impact as their hosts. Planet Asia stomps all over the aptly titled "SHOWOFF," while Willie The Kid complements the smoked-out vibes of "CHANDELIER." And when Bub Rock shows up on "RABIES"? It's a wrap as soon as he hops on that piano-laced, dusty instrumental. TWFLFF is a mission statement, with pieces that also sound like a word of warning to anyone looking at these two sideways. Or, as Tully C. raps so perfectly on "CHANDELIER": "I be in this b*tch, with my clique/ So don't act stupid." The World Famous La Familia Forever drops on vinyl right in time for the holidays through their recent partnership with Fat Beats.
Tracklist:
1. Set It Off (Skit)
2. Worldwide
3. Chandelier (Feat. Willie the Kid)
4. Cholo
5. Showoff (Feat. Planet Asia)
6. Rabies (Feat. Bub Rock)
7. 400MPH (Skit)
8. Skyscraper
9. Lafa 4Ever
10. God Did It (Skit)
Order vinyl:
The official Android App for upcomingvinyl.com is now available for free on Google Play.
Vinyl & Turntable Accessories
More upcoming records